Please fill out the form below to confirm that your business address is within our service area. A Fireline Broadband Representative will contact you to discuss service opportunities and pricing.
RESIDENTIAL SERVICES ARE NOT AVAILABLE
Our coverage area spans several counties, including but not limited to Santa Barbara County, Ventura County, Los Angeles County, Orange County, Riverside, San Bernardino and Clark County, Las Vegas.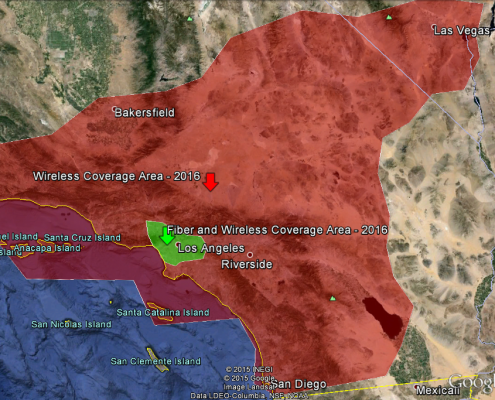 Wireless Coverage Area – 2016
Fiber and Wireless Coverage Area – 2016