Keep your data flow safe and your business operation smooth
Fireline Broadband owns and operates our very own state-of-the-art Data Center located at 5900 Wilshire Blvd, Los Angeles, Ca 90036. Fireline Broadband has national as well as global peering relationships.  Our facility provides dependable, redundant power and cooling systems, battery and generator backups as well as 24 x 7 Network Operations Center (NOC) support. Our facility is equipped with 24 hour video camera surveillance monitoring and live Security Guard onsite.
Need Inter-colocation transport?
Whether your business needs collocation space for one or ten servers, we have the space for you. We offer a wide range of services; affordable cross connects and rack space starting at $200 per month. Security, reliability and location make our data center the right choice for your business!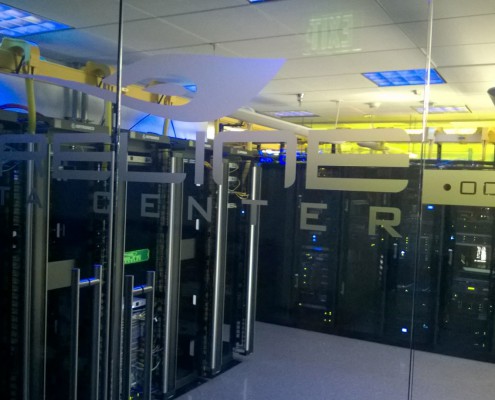 Custom last mile transport capabilities
Layer2 ethernet transport ANYWHERE in Southern California and Las Vegas
Fireline Broadband has an extensive downtown Los Angeles fiber presence. Use our private fiber infrastructure to connect your office to one of the following carrier neutral hotels.  Get flexible point to point access, office backups, disaster recovery, or cloud access. Leverage our Fiber network to extend and interconnect your network to the world.
Current Direct On-Net Data Centers include:
One Wilshire – 624 South Grand Ave, Los Angeles, CA 90017
Fireline Data Center LA2

CoreSite

US Colo

IX2
600 West 7th Street, Los Angeles, CA 90017
Fireline Data Center LA3

Equinix LA1

CyberVerse
800 South Hope, Los Angeles, CA 90017
Fireline Data Center LA4
US Colo
5900 Wilshire Blvd, Los Angeles, CA 90036
2640 Main St, Irvine, CA 92614
Fireline Data Center OC1
Alchemy
7185 Pollock Dr, Las Vegas, NV 89119
Fireline Data Center LV1
zColo